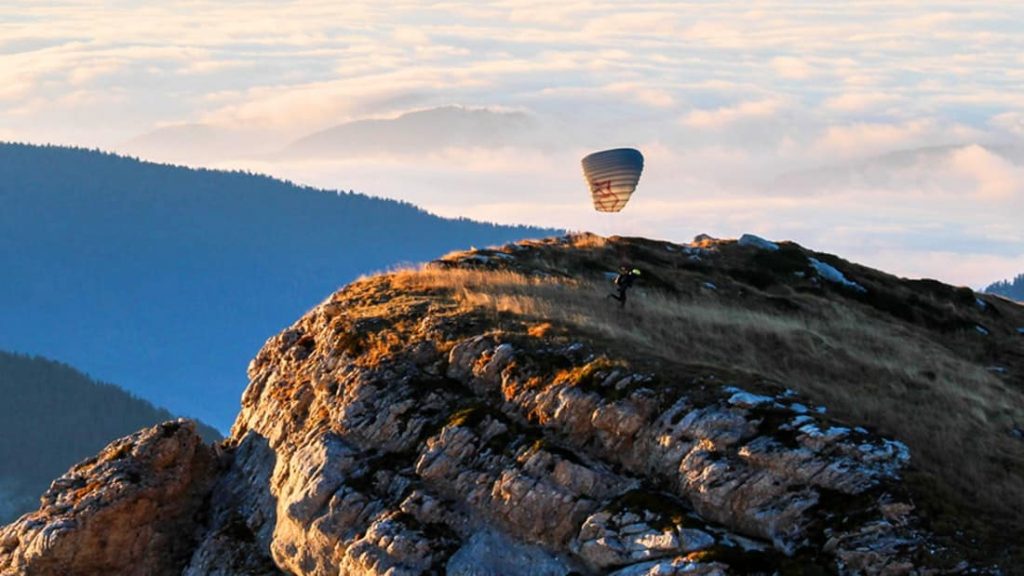 Written by Adventure Accents on July 1, 2019.
5 Comments
Known for its tapas, grand boulevards, and classic architecture, few think of Madrid as a hub for outdoor activity. However, within a couple of hours in just about every direction outside of the Spanish capital, nature and outdoor adventure opportunities abound.
To the north and the west, the Sierra de Guadarrama and Sierra de Gredos dominate the landscape. Within these central Iberian mountain ranges, you can find plenty of trails to be hiked, rocks to be climbed and summits to be reached.
Stunning views out over the central Spanish plain and the chance to see some of the country's native wildlife are varied and plentiful. Whether you are a casual adventurer or avid outdoorsman or woman, you are bound to find the adventure of your choosing.
To the east of the capital, rivers, canyons, and mountains may all be found too. Here, via ferrata paths take you up to lofty heights, while the cool waters of rushing rivers provide pleasant respite from the hot Spanish sun.
Best of all, most of these activities require only a day or two of your time, meaning whether you are traveling for business or pleasure, there is a chance to get out of doors and experience something different from the regular hustle and bustle of the city.
Take a few minutes to check out just a few of the diverse offerings available just outside of Madrid!
1. Take in the stunning Sierra de Guadarrama from above
There is nothing quite like the sensation of gliding over picturesque mountain scenery. Just 1.5 hours north of Madrid, you too can experience this sublime feeling.
While flights for beginners are likely to last for just 20 minutes, more experienced gliders can stay up in the air for hours. After a brief flying instruction and safety session, you too can glide out over the magnificent Sierra, enjoying views you cannot get on foot alone.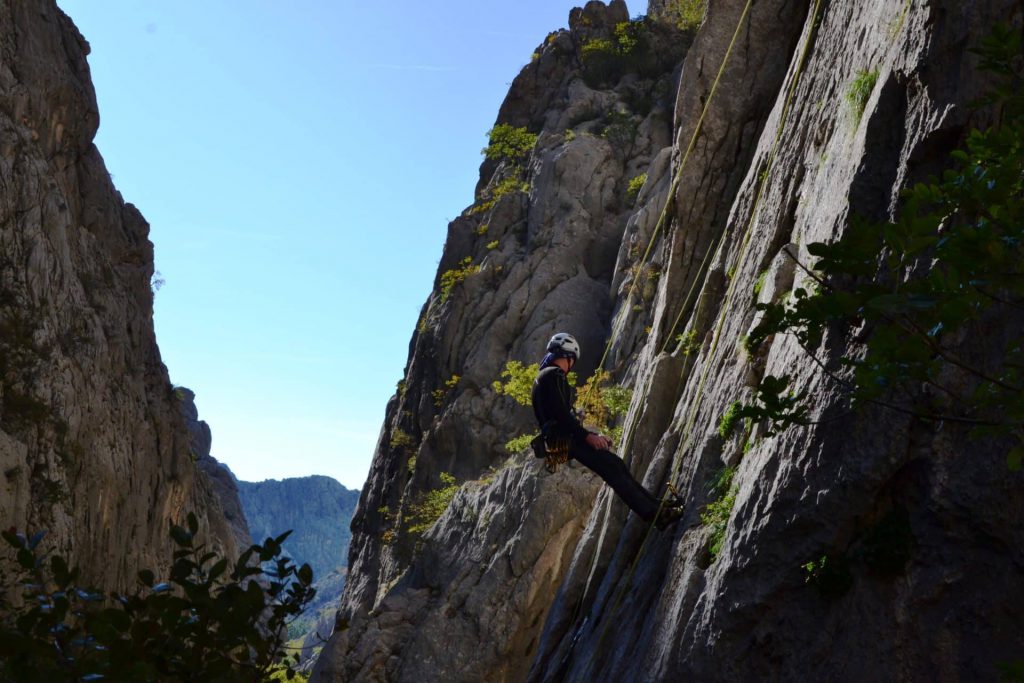 Strapping yourself into a harness opens up a world of possibilities. Take in stunning views of native pine forests and the low, but rugged Sierra de Guadarrama. Once you've experienced paragliding here, you won't be able to think of anything but returning for another go!
Getting there: From Madrid, the Sierra de Guadarrama National Park is easily accessible by car or public transport. From the city center, it is only 1.5 hours away up the A-6 and M-601. You can reach the park by taking Bus 691 from Moncloa Station too.
2. Swap Madrid's city streets for the mountain peaks
All around Madrid, excellent rock climbing opportunities abound. La Pedriza, which sits at the foot of the Sierra de Guadarrama, only 1.5 hours north of the Spanish capital, is home to some excellent options.
Whether it is your first time out on the rocks or you are an experienced climber, there is something here to satisfy your climbing needs. Take advantage of beautiful granite domes that offer a unique slab climbing experience or head up any of the cliffs and crags for a trad climbing session.

Either way, you're in for a stunningly scenic treat. Dry weather and plenty of sunny days ensure ideal rock climbing conditions and beautiful views along the way.
Getting there: La Pedriza is also easy to reach. If you are renting a car, a simple drive up the M-607 to the M-608 and then M-609 and you're there in no time. Bus 724 from the Plaza de Castilla Station also gets you there in a couple of hours too.
3. Come to Cuenca for an exhilarating day of aquatic adventure
Located only a couple of hours away from the busy streets of Madrid, the canyons of Cuenca are calling you.
The limestone cliffs running along the stunning Júcar River are the perfect setting for any canyoning adventure. With the opportunity to go through waterfalls, climb and rappel down rock faces and swim in the river, you're in for an action-packed day of fun.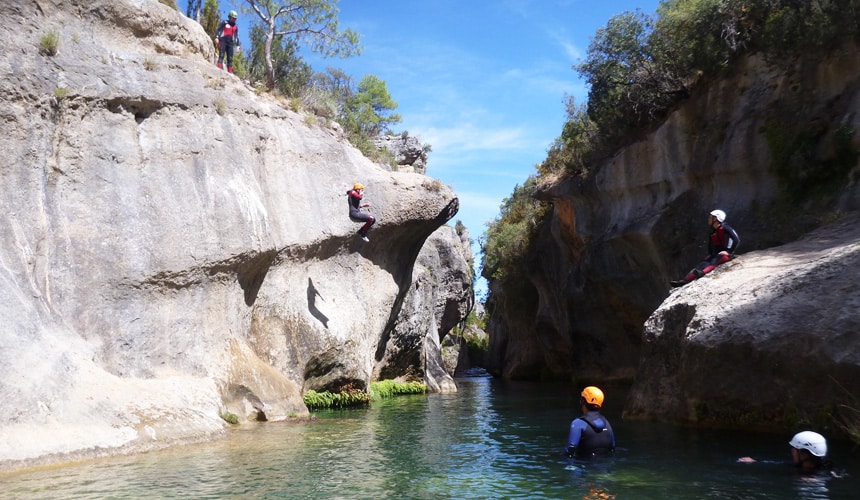 The location's natural beauty and charm will keep you entranced and with no previous experience necessary, all you need to bring for this exciting getaway is a bathing suit, towel, and a pair of sports shoes.
Getting there: Cuenca can be easily and comfortably reached by train from Puerta de Atocha. Just take an Ave or Renfe train to Cuenca Fernando Zobel.
Some guides will also offer transport directly from Madrid to the start of the trip.
4. Get out of the city and out onto the iron path in Cuenca
Sitting just two hours to the east of Madrid, the Priego via ferrata in Cuenca is both easy to get to yet feels far away.
The system of steel cords, metal steps, and bridges gets you up onto the limestone rocks and eventually out over a ravine. Expect amazing views out over the surrounding mountains and valleys as you go.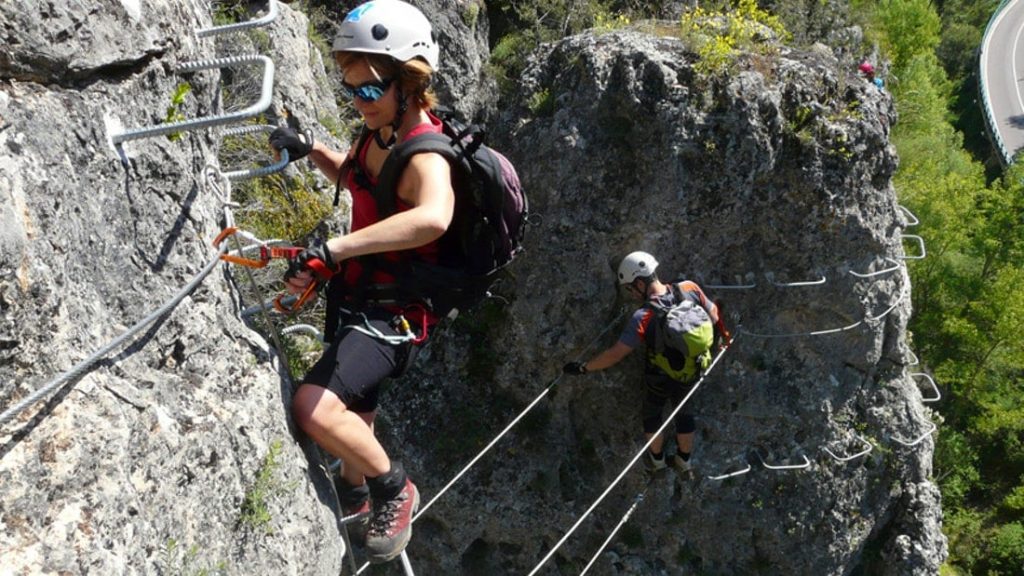 The first part of the trip serves as a bit of a warm-up, being pretty easy. However, the second section is a bit more challenging. Either way, no previous experience is needed and you don't need to be an exercise enthusiast to have a great time.
Getting there: While you can come to Cuenca on your own via the train, some guides will also offer transport directly from Madrid to the start of the trip.
5. Discover the snowier side of Madrid
Even in winter, there is no shortage of outdoor activities around the Spanish capital. Get a new perspective on Spain and head out for a snowshoeing experience in the Sierra de Guadarrama National Park!
Plenty of sun ensures a unique – and not too chilly – experience tramping around the Valle de la Fuenfría, Pinar de Valsaín or Loma del Noruego within the Sierra. Avoid summertime crowds and get large tracts of the park all to yourself.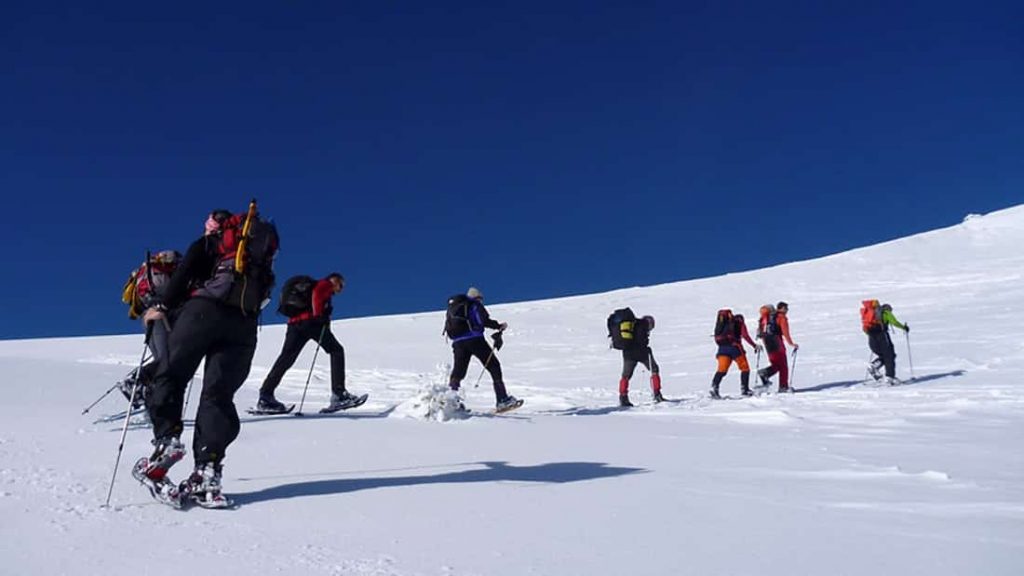 Enjoy the peace and quiet of the wintertime scenery and bask in the natural beauty of the snowy mountains, evergreen forests, and turquoise blue lakes.
Snowshoeing is a fun and scenic way to get in a workout too. Snowshoeing is not hard, but it's no walk in the park either, so to speak.
Getting there: Heading up the A-6 and M-601 by either bus or car will progressively take you from city to suburb to backcountry all in a couple of hours.
6. Escape the city and get your ski touring fix
Skiing might not be the first thing that jumps to mind when you think of Madrid, but that's part of the beauty of it!
Just 2.5 hours away from the Spanish capital sits the Sierra de Gredos and a whole bunch of ski touring opportunities. Whether it's just for the day or an entire weekend, there are plenty of snow-covered slopes to go out and explore.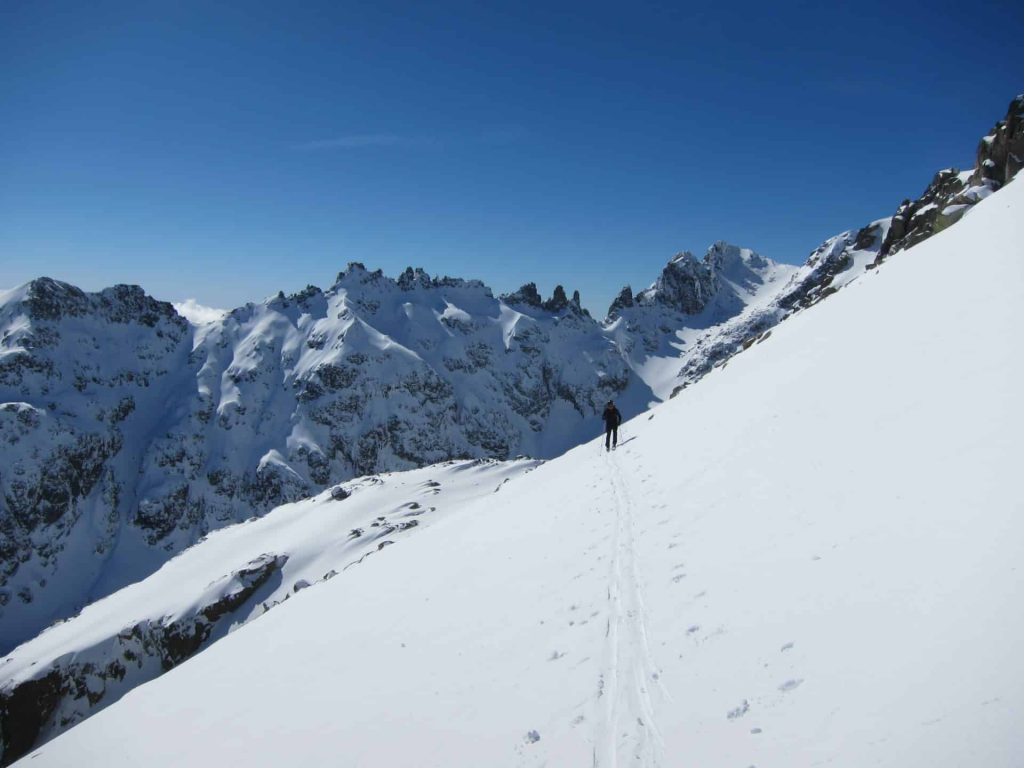 Spending a couple of days heading on a hut-to-hut adventure is highly advisable. You'll have the opportunity to head to the summit of La Mira, Almanzor or La Galana. Either way, excellent views out over surrounding Spanish countryside await as do some excellent downhill runs.
Getting there: it may be a bit trickier than some of the other places, but well worth it. By car, you will head out up the A-6 to the AP-6 and then onto AP-51 headed toward Avila. From here, you circumnavigate the city and head down the N-502 to Hoyos del Espino.
By public transit, you can take the 152 from Estacion Sur in Madrid where you can take the 015-02 bus directly to Hoyos del Espino.
7. Hike the incredible Hueco de las Hoces in La Pedriza
Not only is La Pedriza a popular rock climbing option near the capital, but it also offers abundant hiking opportunities and a scenic escape from the bustling city.
The idyllic locale boasts some of the best hiking around the Spanish capital and is largely unchanged from its natural state. The original large pine forest, glacial lakes, and 2.000-meter-high mountains dominate the landscape.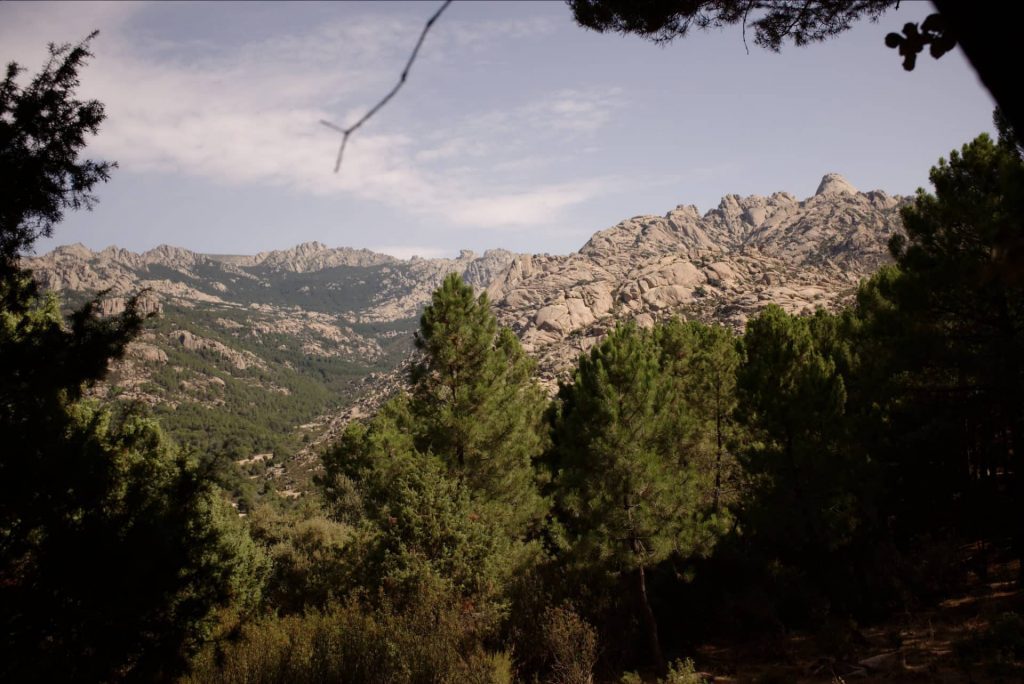 Heading out here from Madrid for a day gives you the chance to leave the worries of the city behind as you hike along shaded paths, up mountain flanks and even do the odd bit of rock climbing along the way.
You'll also get the chance to see hawks, quail, roe deer, and goats along the way.
5 Comments